nakedknit
Regular price
Sale price
$4.00 USD
Unit price
per
Sale
Sold out
The Basic Bandana is a simple and beautiful piece that is perfect for colder winds, late summer evenings or the long winter days. It is the perfect left-over yarn or beginner project. 
The delicate yarn and the light knit makes the bandana comfortable to wear.
Yarn
Cashmere Lace, Gepard Garn (100% cashmere)
(length / weight: 350 m /25 g

Estimated amount of yarn
Approx. 12 - 18 g.
This means that you can knit more than one bandana from one skein of yarn.

NB! Cashmere feels soft and delicate against the skin, but other delicate types of yarn can also be used when knitting this bandana.


Tension
The Basic Bandana is knitted using stocking stitches on a 3,5 mm needle.
The tension we are using here is the following: 32 sts x 40 n= 10 x 10 cm.


Knitting needles and accessories
1 circular needle or two double pointed 3,5 mm needles
A thin knitting elastic
1 blunt needle

Share
View full details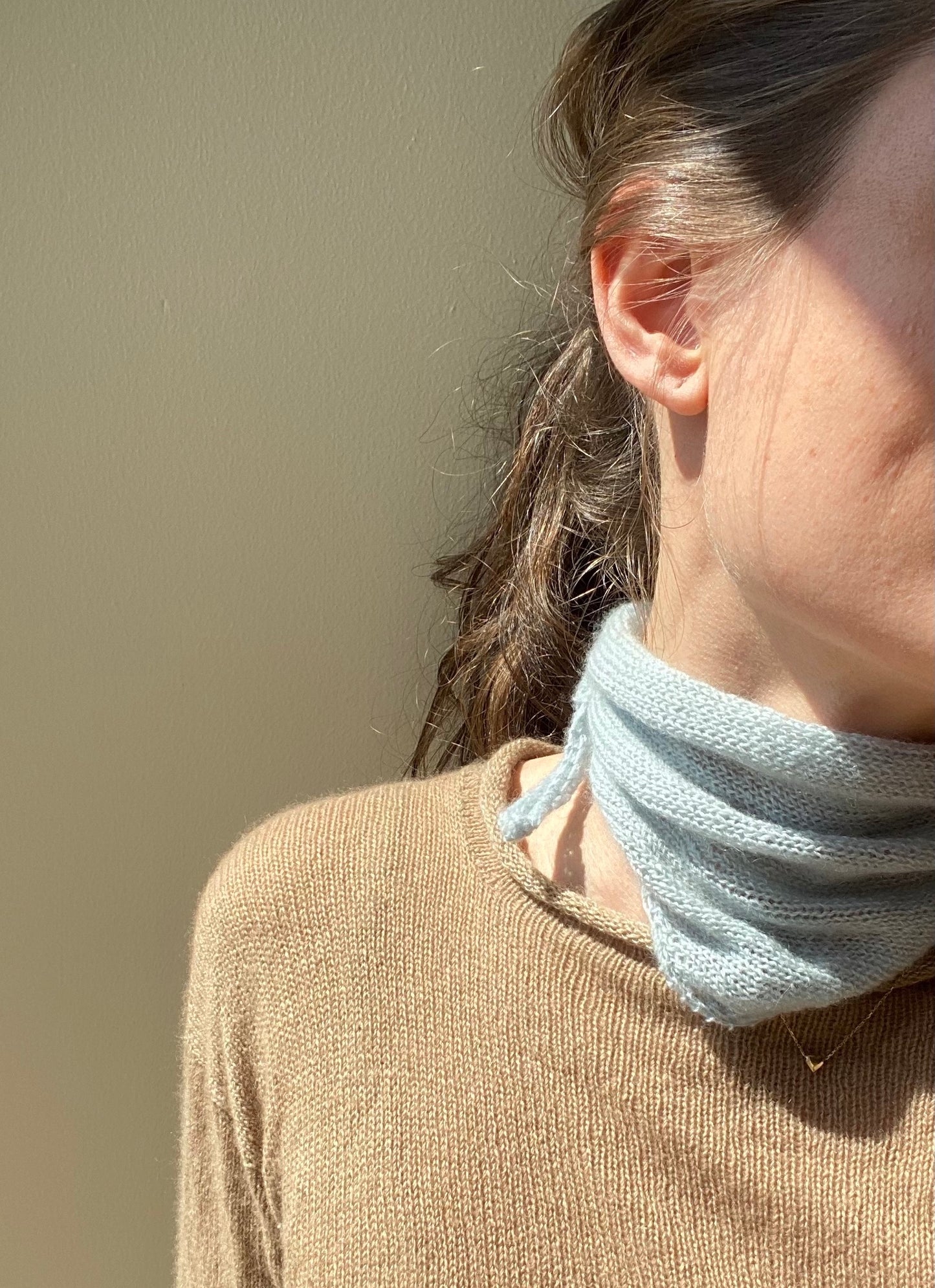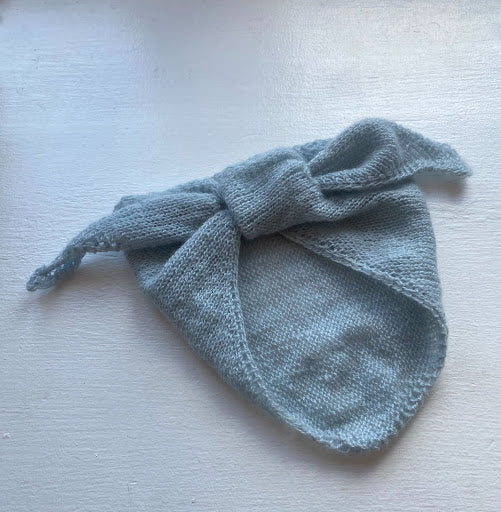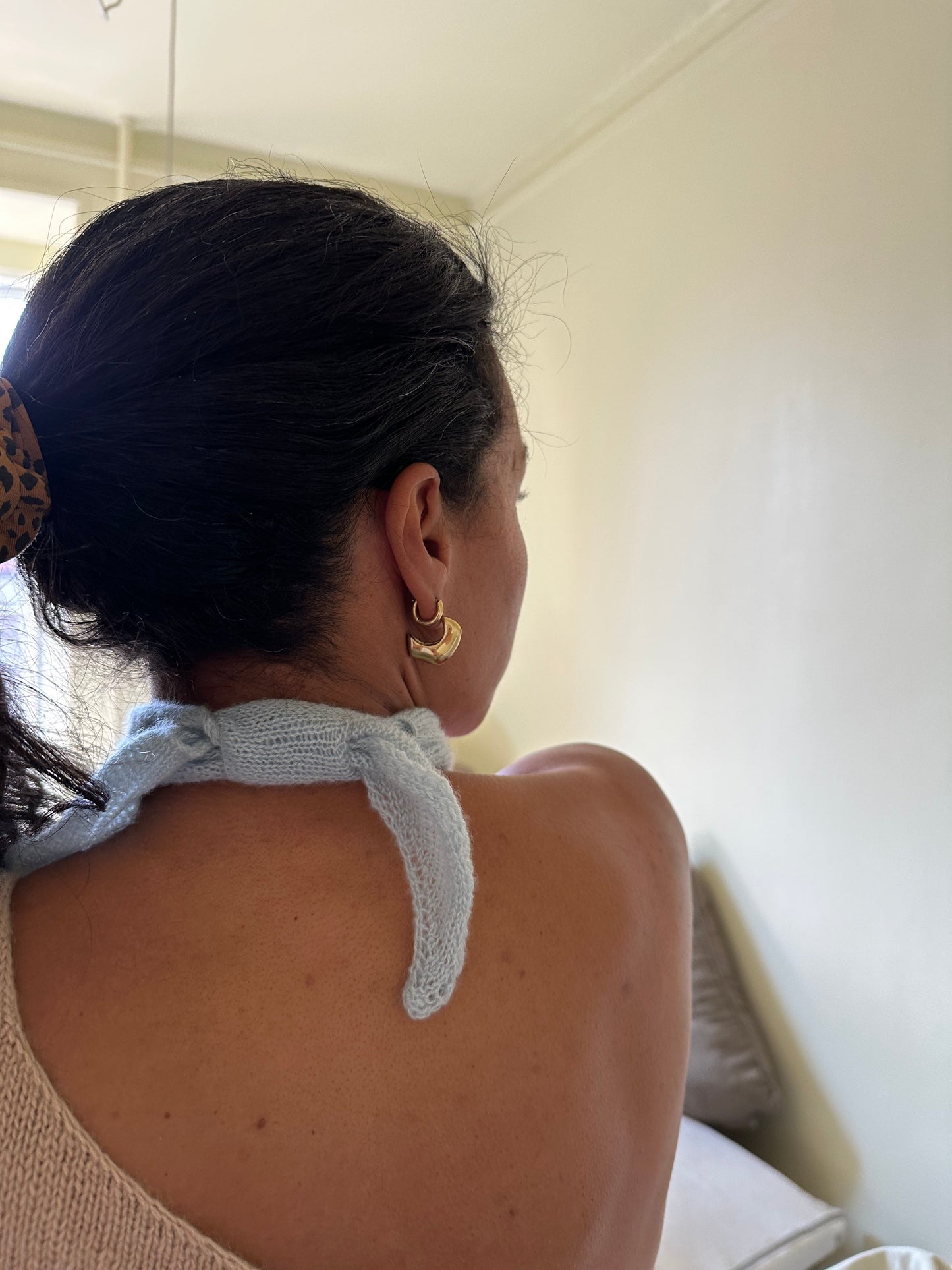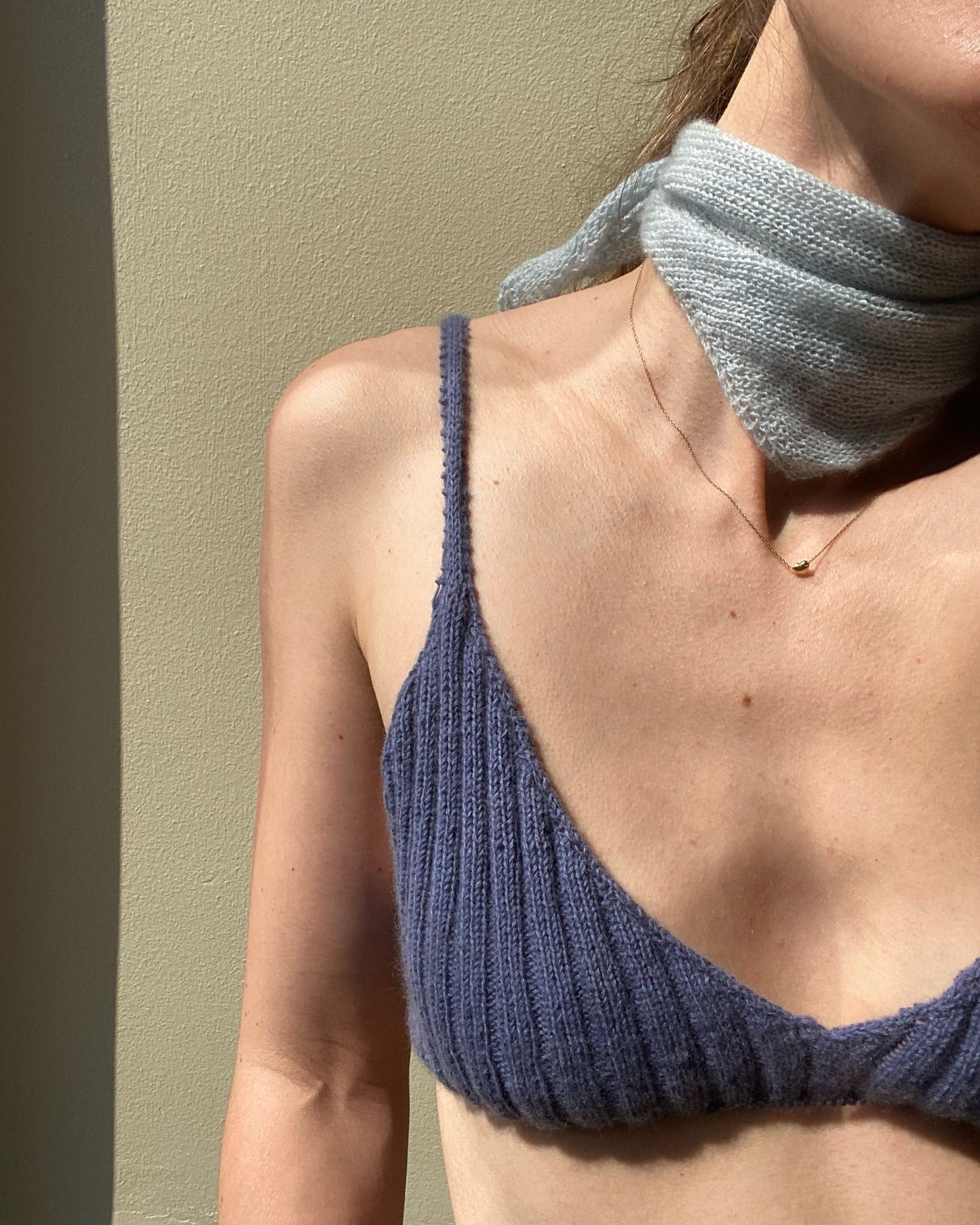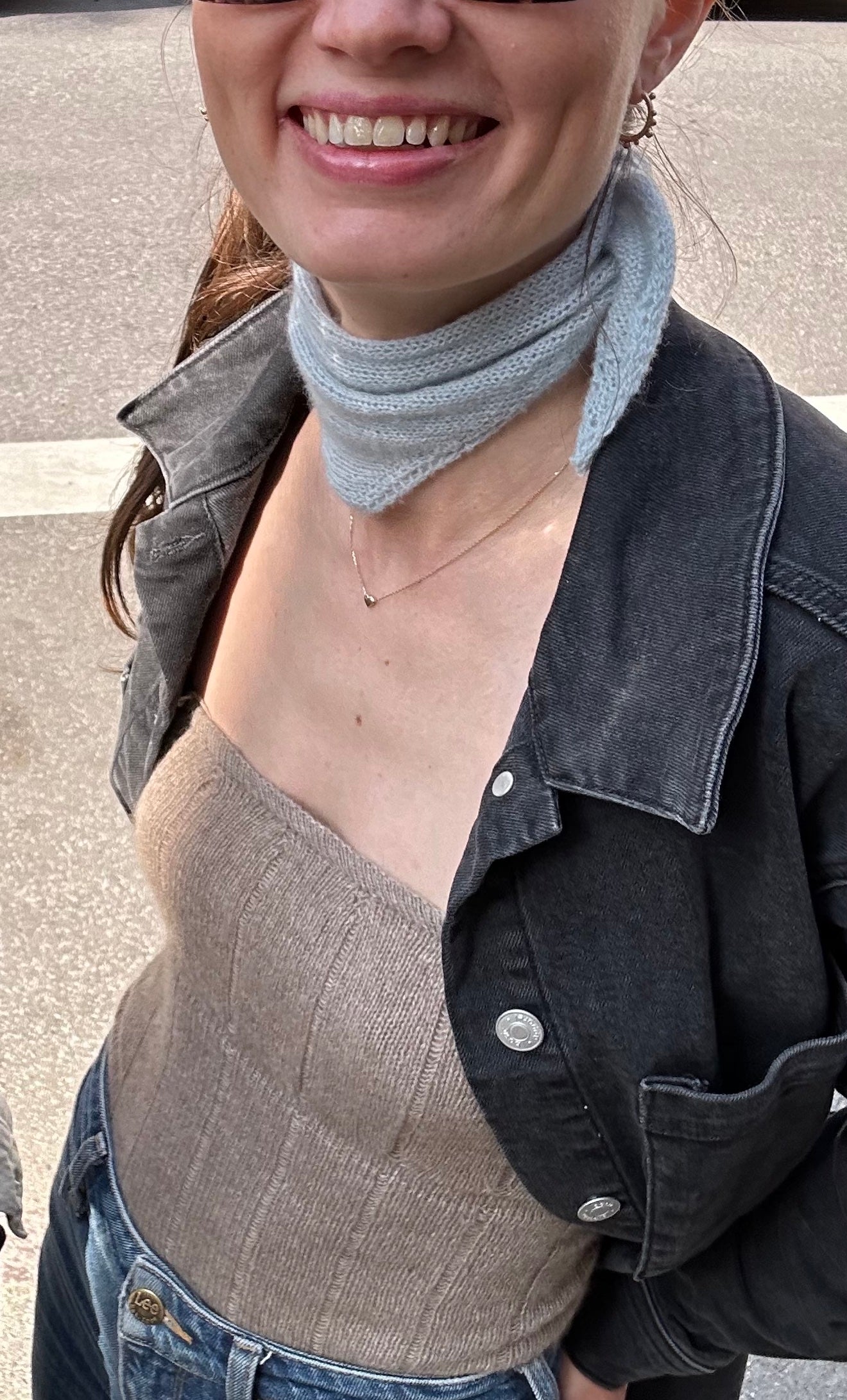 Frequently asked questions
How does the individual sizing work?

This differs from pattern to pattern, but oftentimes we ask you to measure underneath your bust and across your bust. Then we offer a calculation based on the knitting tension and this in turn tells you e.g. how many stitches you should cast on for your band. 

Other times, it's measuring the cups to your body and stopping when you feel they give the coverage you prefer. For some of our patterns we have created an Excel sheet where you simply type in your measurements and it provides you with the amount of stitches, cast-ons ect. Going forward we will optimise this and add it to more patterns. 
How much support do your bras give?

The bras give the same support as a soft, wireless bra. However there are no strap adjustments in the patterns yet, so we generally recommend you knit the straps 5-10 cm shorter than you normally would, so they can ease.
Can I knit in other types of yarn than cashmere?

Of course you can! 

We recommend cashmere because while researching many different yarn types, cashmere was the yarn that was the softest against the skin for the longest duration of time. Also cashmere on small needles tends to give a more tight knitted, elegant look, that we feel are perfect for our designs.But as long as you match the knitting tension to whatever yarn you are using, you can use whatever yarn you want. 
Do you have video tutorials for your patterns?

We share tutorials in our Instagram highlights and we have started a YouTube channel, where going forward will share a lot more tutorials and tips to your patterns. If you have any suggestions or wishes for methods or specific patterns we should do a tutorial for, please let us now atsupport@nakedknit.com