nakedknit
Regular price
Sale price
$6.00 USD
Unit price
per
Sale
Sold out
The Ribbed Hipsters sind unsere ersten Höschen.

The Ribbed Hipsters haben das charakteristische 3x2 Rippstrick Muster, wie auch der The Ribbed Bra, welches der Form deines Körpers folgt. Das gibt ebenso einen schönen visuellen Effekt.

The Ribbed Hipsters können mit oder ohne dem The Ribbed Bra gestyled werden.
The Ribbed Hipsters werden von oben nach unten gestrickt, begonnen mit dem gefalteten Rand, in den später das Gummiband kommt. Vom gefalteten Rand werden The Ribbed Hipsters in der Runde über deine Taille und Hüfte gestrickt, während regelmäßig auf beiden Seiten Zunahmen gestrickt werden. Danach werden die Maschen des hinteren Teiles stillgelegt und die des vorderen Teiles in Hin- und Rückreihen gestrickt, während die Maschenanzahl durch Abnahmen auf beiden Seiten verringert wird.
Garn

Die geschätzte Menge an Garn basiert auf den Hosengrößen XS (S) M (L) XL (XXL) XXXL.
Die Menge des Garnes hängt zusätzlich davon ab, wie hoch du dein Höschen über deine Hüften möchtest. Daher wird die Garnmenge mit Vorbehalt angegeben. Wir empfehlen immer ein Knäul mehr zu kaufen als eines zu wenig. So kannst du Sicher gehen, dass das Garn von derselben Färbung ist. Meistens können ungeöffnete Knäul zurückgegeben werden.
Geschätzte Menge an Garn (XS (S) M (L) XL (XXL) XXXL)
nakedknit Cashmere 170: 50 (75g) 100g (100g) 125g (125g) 150g
Lauflänge: 170m/25g
oder
Lang Yarns Cashmere Lace: 50 (75g) 100g (100g) 125g (125g) 150g
Lauflänge: 165m/25g
Die Maschenprobe auf einer 2,5 mm Nadel im Rippen-Muster
/3 M re, 2 M li/ ist: 10 cm x 10 cm =38 M x 42 R
Stricknadeln und Zubehör
1 Rundstricknadel 2,5 mm, 40 cm
1 Rundstricknadel 2 mm, 40 cm
2 kurze Maschenhalter Seile
Alternativ dazu kannst du ein Stück Restgarn in einer anderen Farbe verwenden
1 Maßband
1 Schere
1 Nähnadel, um die losen Enden zu vernähen
ein 0,5 cm Gummiband
1 kleine Sicherheitsnadel
Nadel und Faden, um das Gummiband zusammen zu nähen
Share
View full details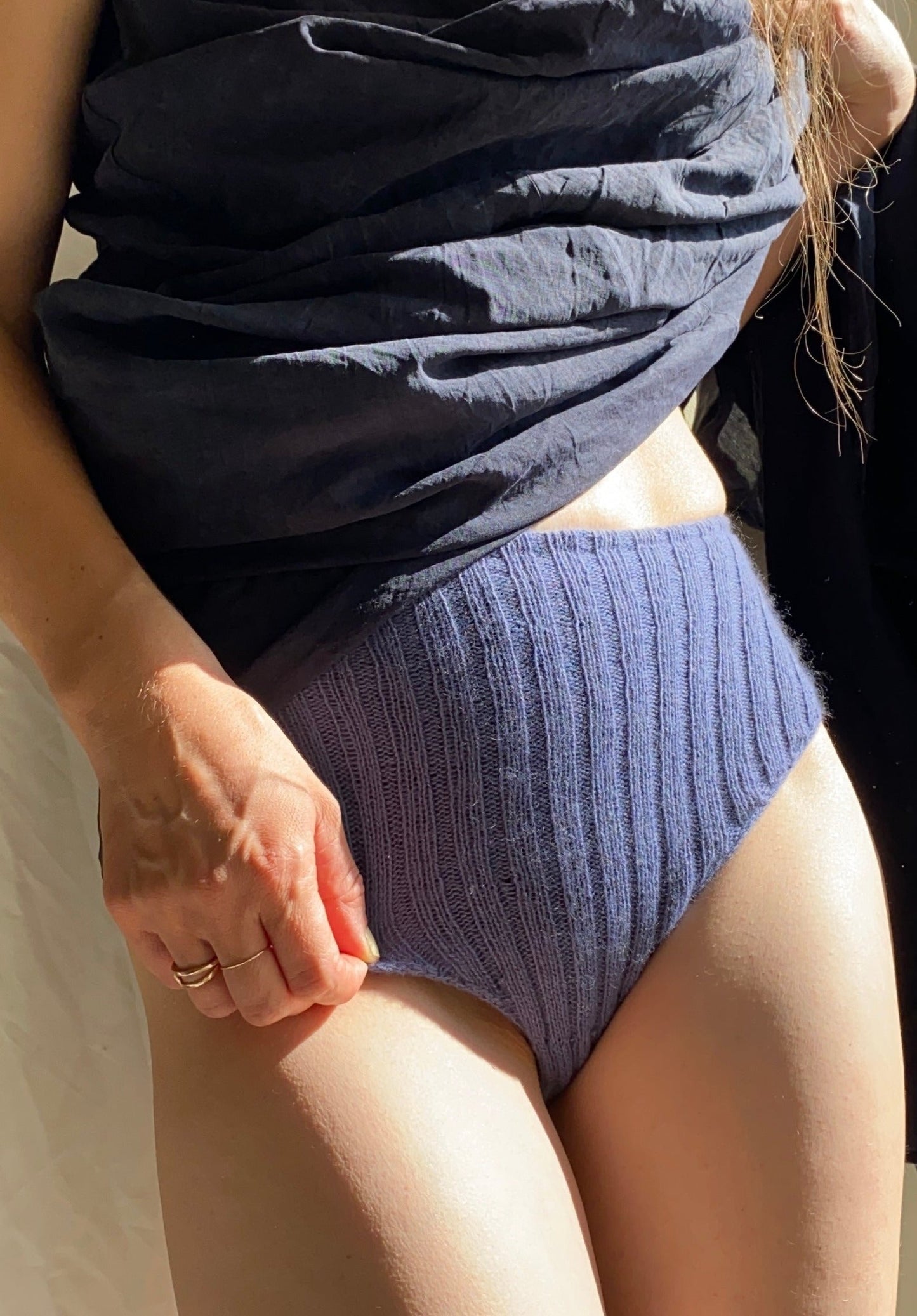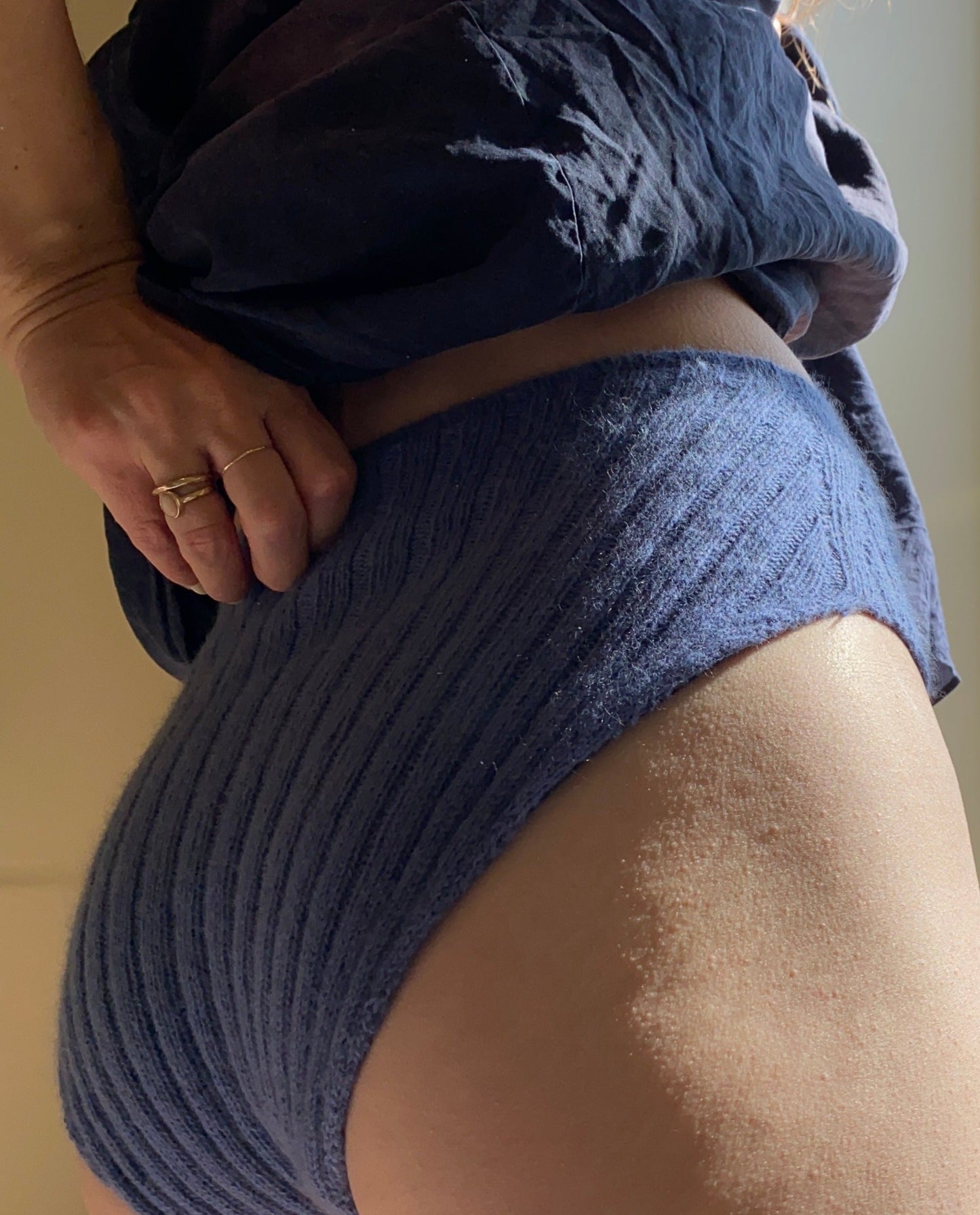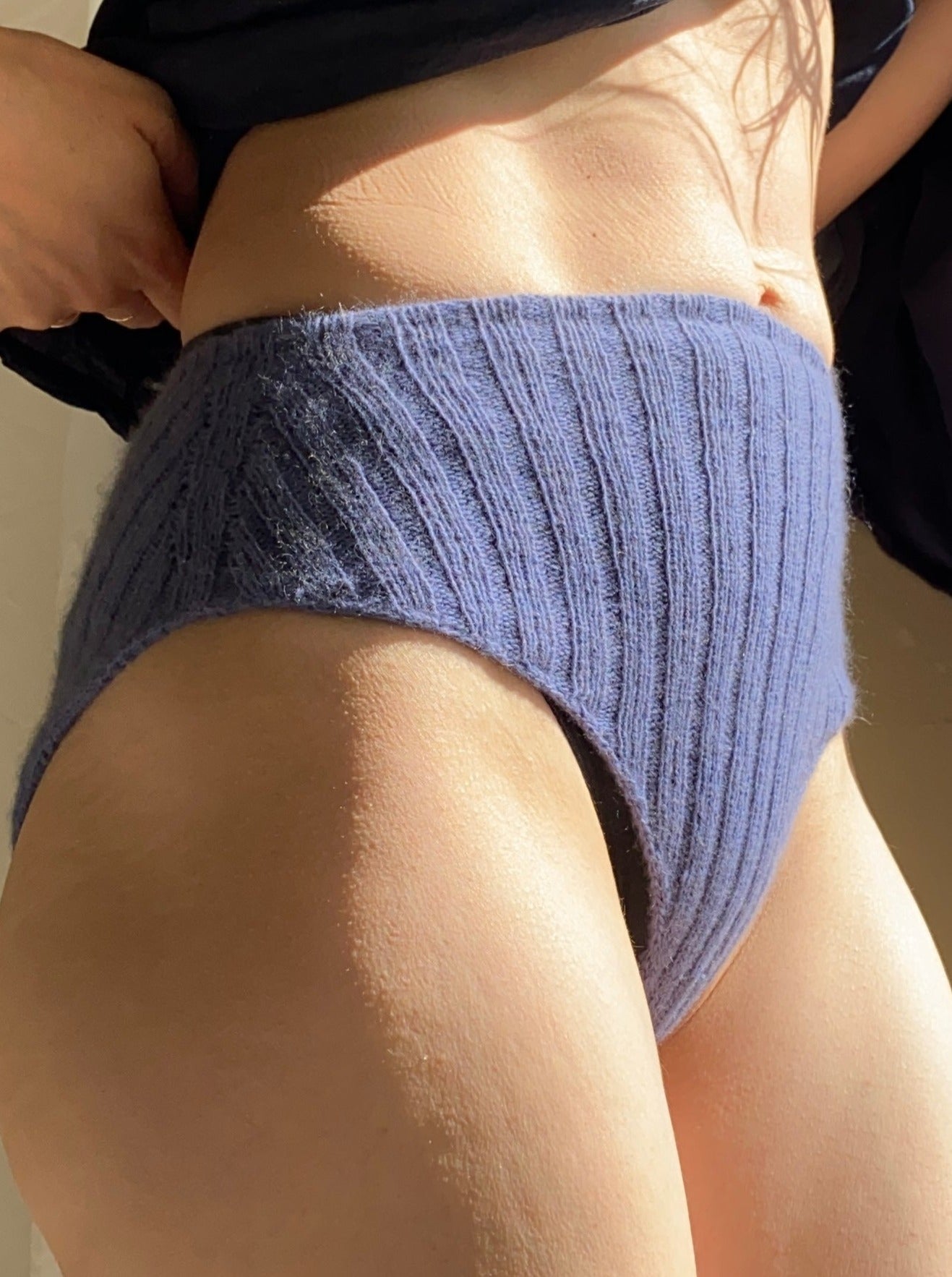 Frequently asked questions
How does the individual sizing work?

This differs from pattern to pattern, but oftentimes we ask you to measure underneath your bust and across your bust. Then we offer a calculation based on the knitting tension and this in turn tells you e.g. how many stitches you should cast on for your band. 

Other times, it's measuring the cups to your body and stopping when you feel they give the coverage you prefer. For some of our patterns we have created an Excel sheet where you simply type in your measurements and it provides you with the amount of stitches, cast-ons ect. Going forward we will optimise this and add it to more patterns. 
How much support do your bras give?

The bras give the same support as a soft, wireless bra. However there are no strap adjustments in the patterns yet, so we generally recommend you knit the straps 5-10 cm shorter than you normally would, so they can ease.
Can I knit in other types of yarn than cashmere?

Of course you can! 

We recommend cashmere because while researching many different yarn types, cashmere was the yarn that was the softest against the skin for the longest duration of time. Also cashmere on small needles tends to give a more tight knitted, elegant look, that we feel are perfect for our designs.But as long as you match the knitting tension to whatever yarn you are using, you can use whatever yarn you want. 
Do you have video tutorials for your patterns?

We share tutorials in our Instagram highlights and we have started a YouTube channel, where going forward will share a lot more tutorials and tips to your patterns. If you have any suggestions or wishes for methods or specific patterns we should do a tutorial for, please let us now atsupport@nakedknit.com